Recently Yeezus himself turned 37 years old. His new 'trophy wife' Kim celebrated by presenting him with a Yeezus cake and premiering the new season of her reality show on his birthday.
I thought a more appropriate way to celebrate this milestone would be a look back at Kanye's funniest meltdowns. He's come so far in his music evolution, but lesbehonest, it's more entertaining to watch him go full on mommy dearest when telling the world how much of a music genius he thinks he is.
5. Speaking of telling the world how much of a rap genius he is, we kick this countdown off with the Kanye vs. Kimmel match up. Remember when Kanye had a meltdown moment on Twitter courtesy of this kiddie spoof video from Kimmel?
http://www.youtube.com/watch?v=746fOrqpP8Q
This hilarious video spawned a fury of tweets directed at Kimmel including this gem:
4. If you're lucky buying a ticket to a Yeezus concert not only gets you a show, but also a seat to a full-on Kayne-krazed meltdown. These impromptu manifestos range in topic from the paparazzi to addressing the haters his faces daily- all while wearing a diamond encrusted, full-faced mask.
3. There was that time Ye threw Mike Myers under the bus during an innocent telethon to raise funds for Katrina victims. Though, this was more of a lapse of judgement than a full on hissy fit on Kanye's part, judging by the look on Myers's face you would think he was the one having a meltdown after that "George Bush doesn't care about black people" zinger.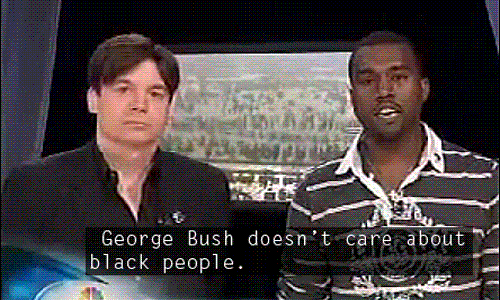 2. An ill-fated stroll with Yeezy's baby mama in May 2013 would soon turn into utter chaos and one of his funniest meltdown moments caused and captured by the paparazzi. However, Kanye did show he us he had the acting chops for some good 'ol slap stick humor and would be willing to perform his own stunts.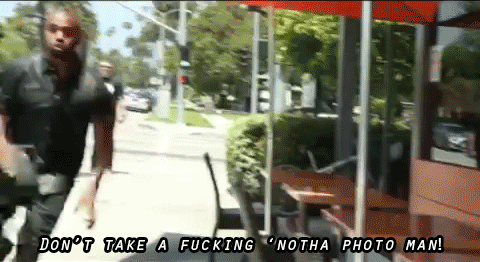 1. The most famous and perhaps blindly ambitious of all the meltdowns of The Louis Vuitton Don was, of course, the Taylor Swift/VMA debacle. This meltdown spawned what may be Kanye's most famous line "Ima let you finish…"
So Happy Birthday Kanye and thanks for the laughs! May the next 37 years bring you more success, creation and more opportunities for us to laugh at your expense.