If you grew up in the 90s, you lived in the glorious era of Her Majesty and Solider of Love and Justice, Sailor Moon. If you are living now, then you are entering a new and glorious era (I was told the zombie apocalypse wouldn't be happening for another few years).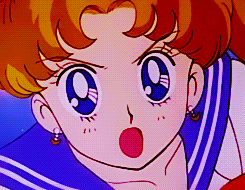 For the 20th anniversary of Sailor Moon, Toei Animation is releasing a reboot. The story will stay truer to the comics and start from the beginning (if you're a nerd like me, think Brotherhood versus Full Metal Alchemist). The new series will garner to new followers in current generation, while giving those who knew the series before something new to look forward too. Consisting of 26 episodes, the series was announced with the launch of a an image that shows what the animation style may entail (the image wasreleased here).
The series has been confirmed to stream this coming July. A bonus that we can look forward to: the original voice actor for the main character will be returning, to voice her once again.
So for all you die hard fans out there, it's time to shake the dust off of that old cosplay uniform, stockpile all the Pocky you can get your hands on, and get ready to punish in the name of the moon. Oh, was that just me? Haha… Aca-awkward.
We can't wait for the return of Sailor Moon and all of her homegirls!
Who was your favorite character? Did you watch the subbed or dubbed version? Did you read the manga/comics? Let us know below!